Posts for tag: oral cancer
By Dr David Kahn, DMD & Dr John Pergolizzi, DMD
July 01, 2018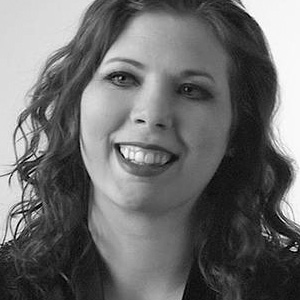 With college, a full-time job and an upcoming wedding to plan, Brooke Vitense had the hectic life of an average young woman in her twenties. But a chance discovery one morning would completely upend her normal life.
That morning Brook noticed white spots on the underside of her tongue while brushing her teeth. Not long after, she pointed out the spots to her dentist during her regular dental checkup. He recommended having the spots biopsied, just to be safe. She needed a wisdom tooth removed, so she scheduled the biopsy with her oral surgeon to coincide with the tooth extraction.
She soon forgot about the biopsy — until her dentist contacted her about the results. The lesions were pre-cancerous: he recommended she have them and a portion of her tongue removed surgically as soon as possible.
She underwent the procedure, but that wasn't the end of her ordeal. The follow-up pathology report indicated cancerous cells in the tissue excised during the procedure. To ensure elimination of any remaining cancerous cells they would need to remove more of her tongue as well as the lymph nodes from her neck.
Brooke survived her cancer experience and has since resumed her life. Her story, though, highlights some important facts about oral cancer.
Oral cancer is life-threatening. Although cases of oral cancer are rarer than other types of malignancies, the survival rate is low (50%). This is because lesions or other abnormalities are often dismissed as simple sores. Like any cancer, the earlier it's detected and treated, the better the chances for survival.
Anyone of any age can develop oral cancer. While most cases occur in older adults, young and otherwise healthy people like Brooke are not immune. It's important for everyone to make healthy lifestyle choices (good oral hygiene and nutrition, moderate alcohol use and avoidance of tobacco) and see a dentist whenever you see an abnormal sore or spot in your mouth.
Regular dental checkups are crucial for early detection. Had Brooke not seen her dentist soon after discovering the spots on her tongue, her survivability could have been drastically lower. Regular dental visits (and cancer screenings if you're at high risk) could mean all the difference in the world.
If you would like more information on the signs and treatment of oral cancer, please contact us or schedule an appointment for a consultation. You can watch Brooke's interview by visiting How a Routine Dental Visit Saved My Life
By Dr David Kahn, DMD & Dr John Pergolizzi, DMD
June 05, 2018
Oral cancer can affect adults of any age, which makes early detection through regular oral cancer screenings so important. Oral cancer
screenings can be performed by your dentist as part of your regular dental checkup. During an oral cancer screening, the dentist will examine the interior of the mouth for common signs of oral cancer. Dr. David Kahn and Dr. John Pergolizzi are your dentists in Ringwood, NJ, for oral cancer screenings.
Oral Cancer Screenings
Oral cancer can develop in adults of any age, although it is diagnosed most often in adults over age 40. Early detection of oral cancer provides the best prognosis for successfully treating it. Your Ringwood dentist can perform an oral cancer screening as part of your regular dental exam. During an oral cancer screening the dentist examines the lips, tongue, and inside the mouth for signs of oral cancer. Samples can be taken of any suspicious areas. The samples are then biopsied to determine if cancer cells are present.
Several factors can increase your risk of developing oral cancer. Risk factors include:
Moderate to heavy alcohol consumption
Regular long-term tobacco use
Chronic sun exposure
A family history of oral cancer
Exposure to the Human Papilloma Virus (HPV)
Signs of Oral Cancer
If you notice any signs or symptoms associated with oral cancer, schedule a screening with your Ringwood dentist. Your dentist can perform an oral cancer screening and biopsy any suspicious areas. Signs of oral cancer include the following:
Changes in the color of mouth, lips, or tongue
White patches in the mouth
Red patches in the mouth
Unusual sores in or around the mouth
Swelling in and around the mouth
Lumps inside the mouth
There are several common signs of oral cancer. Your Ringwood, NJ, dentist can check for signs of oral cancer during a routine screening. To schedule an oral cancer screening with Dr. Kahn or Dr. Pergolizzi, call the dental office at (973) 835-3900.
By Dr David Kahn, DMD & Dr John Pergolizzi, DMD
February 10, 2016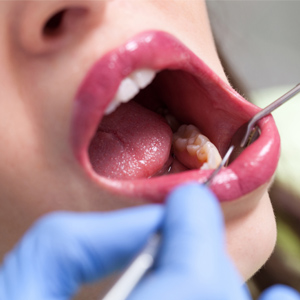 Last year, over 1.5 million people heard the words no one wants to hear: "You have cancer." While only a small portion of those — about three percent — were diagnosed with oral cancer, their survival rate isn't as good as with other types of cancers: 58% five years after diagnosis.
Here, then, are some things you should know about this deadly disease.
Oral cancer is an "equal opportunity" disease. People from all walks and stations of life experience oral cancer. The disease has caused the untimely deaths of Ulysses S. Grant, Babe Ruth and George Harrison, one of the original Beatles. However, you don't have to be prominent or famous to acquire oral cancer: it can strike anyone at any age, especially people 40 years and older.
Oral cancer is difficult to detect early. Oral cancer usually appears as a small, scaly-shaped sore known as a squamous cell carcinoma. Appearing in the lining of the mouth, lips, tongue or back of the throat, the early stages often resemble other benign conditions such as cold or canker sores, so they're easily overlooked in the early stages. To increase your chances of an early diagnosis, you should see your dentist about any mouth sore that doesn't heal in two to three weeks; it's also advisable to undergo a specific oral cancer screening during your regular dental checkups.
Tobacco and heavy alcohol use are strongly linked to oral cancer. Tobacco smokers are five to nine times more likely to develop oral cancer while snuff or chewing tobacco users are roughly four times more likely than non-tobacco users. People who are moderate to heavy drinkers are three to nine times more likely to develop oral cancer than non-drinkers.
You can reduce your risk for oral cancer. Besides quitting tobacco use and moderating your alcohol consumption, there are other things you can do to reduce cancer risk: a nutritious diet rich in fresh fruits and vegetables; limited sun exposure with adequate sunscreen protection and clothing; and safe sexual practices to avoid contracting Human Papilloma Virus (HPV16), strongly linked to oral cancer. And above all, practice effective, daily oral hygiene with regular dental cleanings and checkups.
If you would like more information on prevention and treatment of oral cancer, please contact us or schedule an appointment for a consultation. You can also learn more about this topic by reading the Dear Doctor magazine article "Oral Cancer."