Posts for tag: veneers
By Dr David Kahn, DMD & Dr John Pergolizzi, DMD
January 04, 2018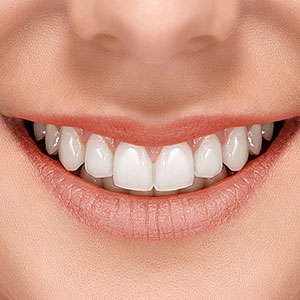 For over three decades, veneers have helped mask dental imperfections like chipping, staining or gaps and improve the appearance of millions of teeth. As the name implies, this thin layer of porcelain covers a tooth's visible surface and accurately mimics the texture, color and translucence of natural teeth.
Veneers could be just the solution you need for a more attractive smile. But before you begin treatment, be sure you have these 3 essentials in place to ensure a successful outcome.
True expectations. While the transformation of a tooth's appearance with a veneer can be astounding, veneers in general do have their limitations. You need an adequate amount of the tooth's structure present for a veneer to properly adhere — if not, you may need to consider a porcelain crown instead. Likewise, gaps and other misalignments may be too great for a veneer to cover: in that case, you should consider orthodontics. A thorough examination beforehand will determine if veneers are the best option for you.
An artisan team. Every veneer is custom made to match an individual patient's tooth shape and color, handcrafted by a skilled dental technician. There's also an art to the dentist preparing the tooth beforehand and then properly positioning the veneer for bonding to achieve the most attractive result. Be sure, then, that your veneer "team" comes highly recommended by others.
The best materials. The first porcelains were powdered glass ceramics mixed with water to form a paste. Technicians shaped the paste in successive layers and as it oven-cured it took on the beautiful translucence of natural teeth. Unfortunately, this type of porcelain could be brittle and prone to shattering when subjected to heavy biting forces. In recent years, though, we've begun to use ceramics reinforced with other materials like Leucite for added strength. Today, the materials dentists use have much better durability.
If you would like more information on porcelain veneers, please contact us or schedule an appointment for a consultation. You can also learn more about this topic by reading the Dear Doctor magazine article "Porcelain Veneers."
By Dr David Kahn, DMD & Dr John Pergolizzi, DMD
December 19, 2017
Cosmetic dentistry offers many options for improving dental imperfections. In many cases, a few minor improvements are all it takes to
significantly improve a damaged smile. Ringwood, NJ, based dentists Dr. David Kahn and Dr. John Pergolizzi recommend dental veneers for common cosmetic problems like stains, cracks, and gaps between teeth.
Get a New and Improved Smile in Ringwood, NJ
Even if you do everything in your power to keep your teeth looking and feeling their best, factors like everyday wear and tear, diet, smoking, and genetics can damage your teeth. Veneers are used to change the size, shape, and color of damaged teeth in as little as a single trip to the dentist.
How Veneers Work
Veneers are made of a thin layer of porcelain bonded directly onto the tooth. In some cases, a thin layer of enamel may need to be shaved down to smooth the surface for the best result. Veneers are an affordable and effective option for a number of common dental problems such as:
Fill in spaces and gaps between teeth (spaces and gaps due to bite and alignment problems may require orthodontics)
Repair moderate chips and cracks
Stains and discolorations
Resize uneven or misshaped teeth
Seal and strengthen a tooth after root canal therapy or treatment for tooth decay
The first step to improving or completely making over your smile is to consult with a dentist to discuss what your ideal smile will look. Veneers are custom designed to match the color and texture of real tooth enamel for the most natural looking result. On average, veneers can last anywhere from five to ten years or longer with proper oral hygiene and follow up dental care.
Find a Dentist in Ringwood, NJ
Dental veneers are an affordable and effective option for your problems. For more information, contact our office by calling (973) 835-3900 to schedule an appointment with Dr. Kahn or Dr. Pergolizzi today.
By Dr David Kahn, DMD & Dr John Pergolizzi, DMD
February 24, 2017
Veneers give you a runway-worthy smile. Here's how.
If you've lived with damaged or unsightly teeth for a long time, covering your mouth with your hand might be second nature to you. You might smile with your mouth closed to avoid anyone seeing the stains, crookedness or chips that might be affecting your teeth. There's good news for people like you in Ringwood, NJ: porcelain veneers from Dr. David Kahn and Dr. John Pergolizzi offer an amazing smile transformation that leaves you feeling confident and comfortable. You can learn more about the process here.
What are veneers?
Veneers are sections of porcelain shaped to look like the fronts of the teeth. They are expertly shaped, painted and polished in a dental laboratory and are bonded to the natural teeth by your Ringwood dentist. Each veneer is custom-made from precise measurements. The end result covers up almost any cosmetic dental issue, giving you a flawless smile worth showing off.
What do veneers fix?
In just two words: A lot! Veneers are designed to mask cosmetic flaws that come from natural defects like crowding, misshapen teeth or gaps, as well as stains, chips and cracks that have developed over time. Because teeth aren't completely opaque, the translucent porcelain hides the flaws while still maintaining a natural appearance. You and your Ringwood dentist will discuss your goals for your new smile and how to achieve them at a consultation.
Ready to show off your smile this year? Contact the dental office of Dr. David Kahn and Dr. John Pergolizzi in Ringwood, NJ, to schedule your veneers consultation today!